For foreign participants
Welcome to the web-site of the XX international students law conference (iSLaCo'2020), hosted by Saint Petersburg State University!
On April 3-4, 2020, Law Faculty of St. Petersburg State University is holding the XX International Student Law Conference iSLaCo, that annually unites practicing and future lawyers from Russia and countries all around the world within the walls of our university.
The theme of the conference is "Law: New & Now".
Opening of registration: 23 October 2019.
The registration deadline for the speakers and the audience members: 27 January 2020.
Official dates of the conference: 3 and 4 April 2020.
The conference is planned to have the following sections:
Complex branches of law phenomenon: shaken, not stirred.
Moderators: Vasilyev I. A., Diveeva N. I.
Modern criminalization: how criminal law meets the challenges of fast-moving world.
Moderator: Shatikhina N. S.
Five years of the Law of obligations Reform: expectations and results.
Moderator: Pavlov A. A.
Legal Tech: the Present and the Future of Jurisprudence.
Moderators: Arkhipov V. V., Gracheva A. V.
Administrative Offence Law reform: what to expect from the new Code.
Moderator: Dmitrikova E. A.
Disposal actions in the civil procedure.
Moderator: Volodarski D. B.
Comparative Law in the modern era
Moderator: Belov S. A.
Terms of participations
Participation in the conference is free of charge.
All expenses, including travel to St. Petersburg and back, accommodation and food are covered by participants themselves.
Students and post-graduate students are also allowed to participate.
Download the information latter
Download the information latter for Chinese students
Registration for the conference
Fill out the respective registration form:
Registration for Chinese participants
Fill out the respective registration form and send your abstracts (for participants with abstracts) and the registration form (for everyone) to the official e-mail of the conference (Этот адрес электронной почты защищен от спам-ботов. Для просмотра адреса в вашем браузере должен быть включен Javascript.)!
Venue
22nd line of Vasilievsky Island, house 7, Saint-Petersburg.
The route from the «Vasileostrovskaya» underground station:
By tram: 6
By bus/trolleybus: 1, 7, 10, 11, 128 (bus stop on Bolshoy Prospect)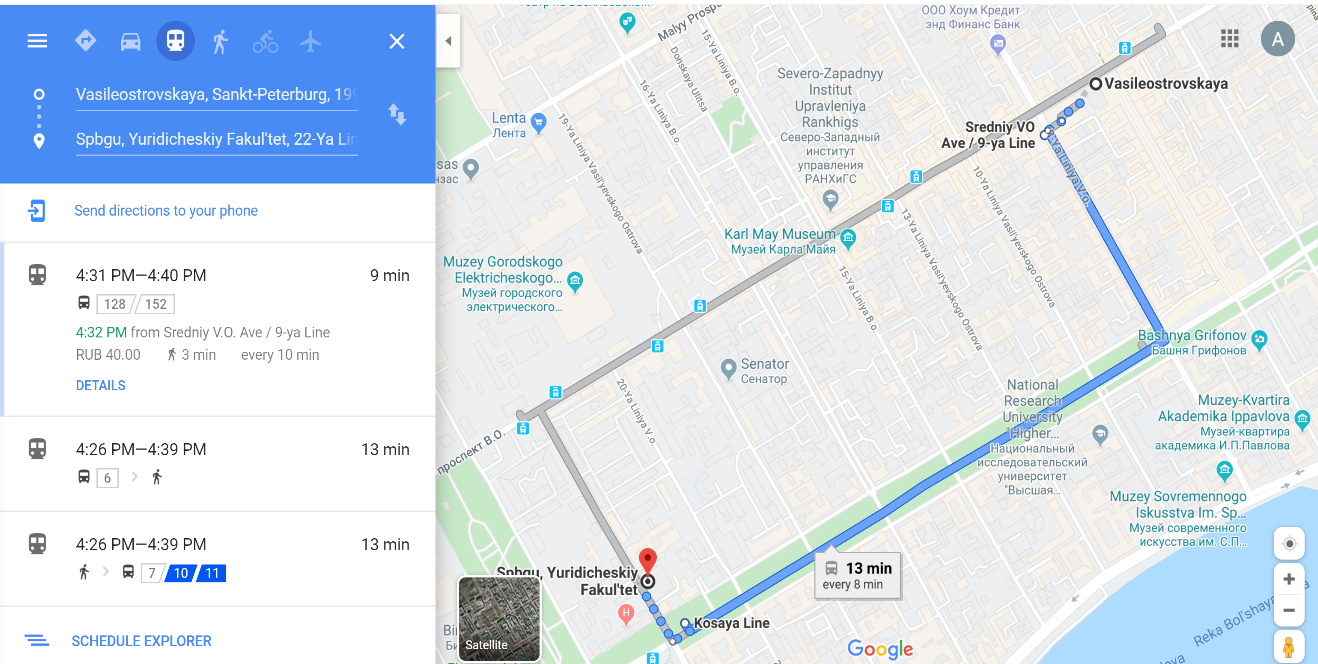 Contacts
Contact number: +7 (981) 859-33-98 (Anait)
E-mail: Этот адрес электронной почты защищен от спам-ботов. Для просмотра адреса в вашем браузере должен быть включен Javascript.